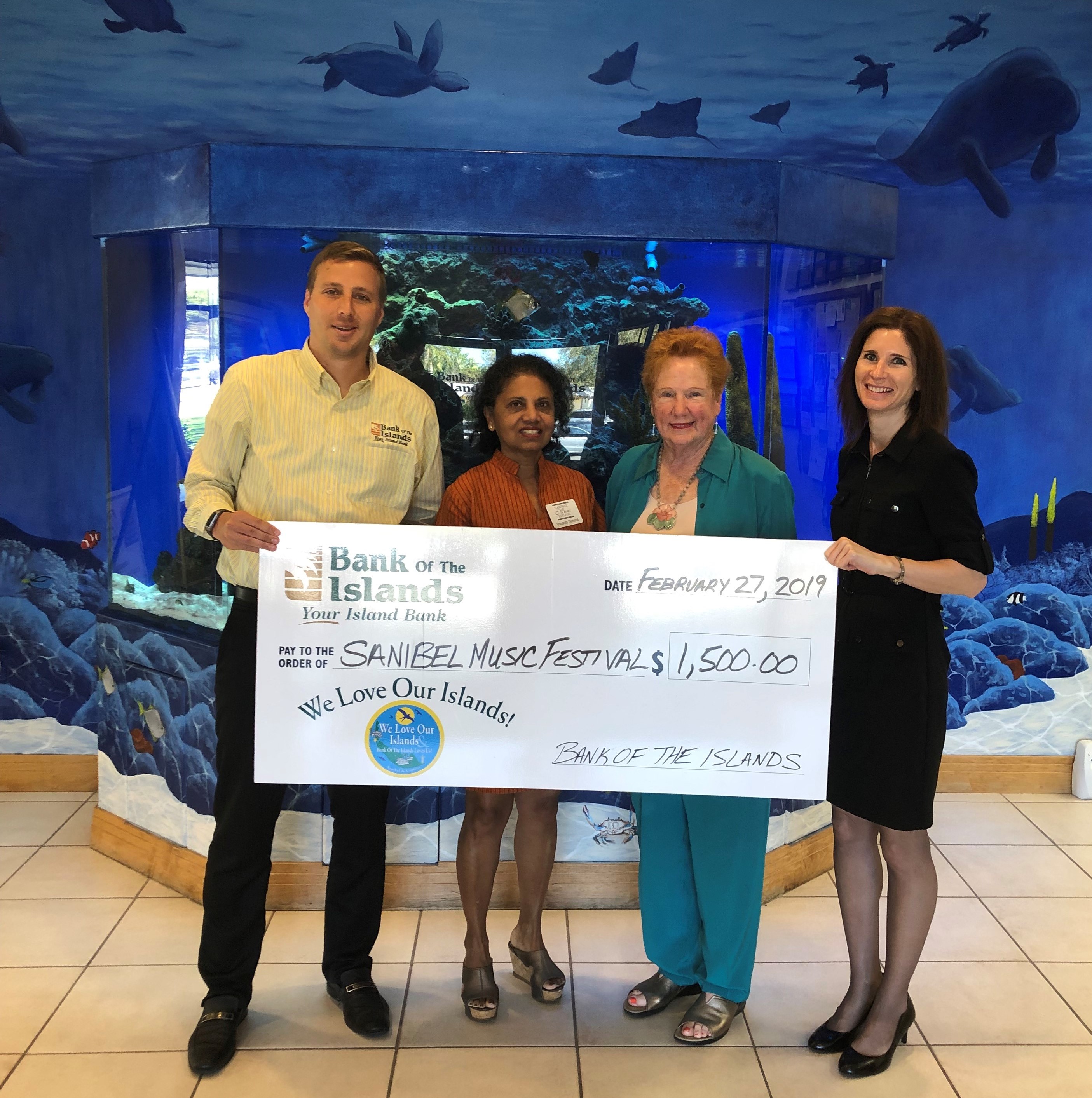 Bank of the Islands Sponsors Sanibel Music Festival Website
Bank of the Islands is proud to support the Sanibel Music Festival as its new Website Sponsor. The bank made a $1,500 donation in support of the Festival's website, the portal for its ticket sales. 
Now in its third decade of volunteer-driven productions, the Festival presents classical music performances of the highest standard at affordable prices, promoting the careers of emerging artists. 
"The Sanibel Music Festival is such an important part of our islands' cultural landscape," said Willy Ocasio, Bank of the Islands Vice President and Sanibel-Captiva Office Manager. "By becoming the Festival's Website Sponsor, we hope to encourage robust ticket sales and sold out performances. It's a great way to show how much we appreciate being your island bank!" All islanders and visitors are encouraged to visit www.sanibelmusicfestival.org to see the Festival lineup and purchase tickets. The Festival presents seven concerts each "Save March for Music" season, with piano, chamber music, recital and vocal ensembles. Ticket prices are set at $50 and each concert is performed at Sanibel Congregational Church located at 2050 Periwinkle Way on Sanibel.  
Bank of the Islands, a name synonymous with island community banking since 1974, is located at 1699 Periwinkle Way, at the corner of Casa Ybel Road, on Sanibel. The Captiva office is at 14812 Captiva Drive, next to the Captiva Post Office. As the oldest locally owned and managed community bank on the islands, Bank of the Islands is proud to be the winner of 41 "Best of the Islands" awards since 1999, including being chosen the Best Island Bank for 20 years straight.