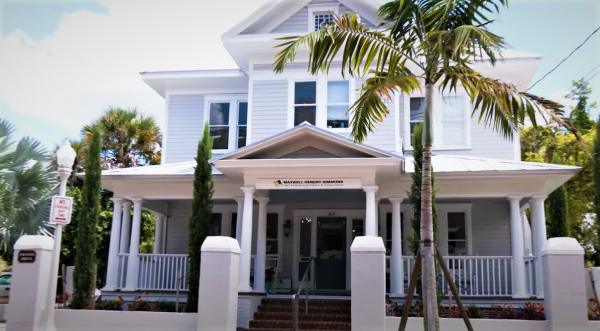 Edison National Bank Partners on Two Historic Projects
Edison National Bank CEO Geoff Roepstorff is pleased to share that the bank recently participated in the successful completion of two important projects preserving Fort Myers' rich history.
"Embracing the history of Fort Myers, especially its time-honored downtown area, was a real honor for us," said Roepstorff. "As the oldest locally owned and managed community bank in Lee County, it meant a great deal to be a part of this story."
Edison provided the financing for the restoration of 1619 Jackson Street, originally built in 1909. The bank's loan customer, Mays Cafe, LLC., an affiliated company of  Maxwell, Hendry & Simmons, which is a real estate appraisal and consulting firm with very personal connections to the building that is now the firm's offices.
Firm principal Gerald Hendry knew the building as a child when it was his grandmother's home from 1943 to1979. Over 111 years, the home was owned by the Pavese, Stadler, Gonzalez, Henderson and Hendry families at various times. Hendry's firm recently bought it to restore as its offices for $285,000 – a far cry from his grandmother's purchase price of $6,000 in 1943.
In addition to arranging construction financing for the restoration project, Edison also provided underwriting for WGCU's coverage of this important chapter in Fort Myer's history, which can be viewed following this link:
"Edison National Bank was a great financing partner to work on this project and we truly appreciate their support during and after the office renovation," said Hendry.  "We also appreciate Edison National Bank stepping up to support the WGCU documentary on this historic property."