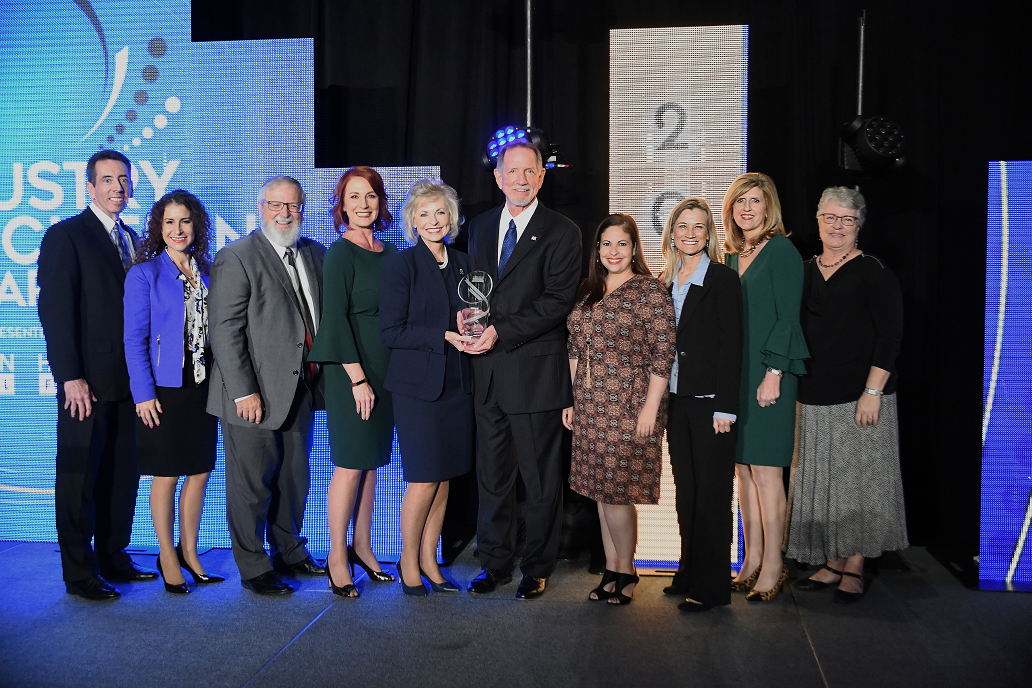 Edison National Bank/Bank of the Islands receives 2018 Industry Appreciation Award
Edison National Bank/Bank of the Islands was recognized with a 2018 Industry Appreciation Award from The Horizon Council and the Lee County Economic Development Office during the annual awards program at the Hyatt Regency Coconut Point in Estero.
The Business Citizenship Award for businesses with up to 50 employees was presented to Edison National Bank/Bank of the Islands for their financial, volunteer and active involvement in community organizations and programs that create a better quality of business and civic life in Lee County.
In a prepared statement, the program organizers shared that the bank was chosen for recognition because it "is invested in the success and well-being of its customers and community. In its 20 years, the bank has given in excess of $2.5 million in sponsorships, donations and support to the community. Bank leadership gives generously of their personal time, talents and resources to benefit those in need through local nonprofits, serving as leaders who inspire other businesses, employees and customers."
The award was accepted by the bank's President, Robbie Roepstorff, and its CEO, Geoffrey W. Roepstorff. They attended the event with staff members as well as guests including Reverend and Mrs. Jon Zehnder of St. Michael's Lutheran Church.
"To call yourself a community bank, you really have to be part of the fabric of the community," said Mrs. Roepstorff in a video presentation during the event. "That means giving back to the community that gives to you. That's been our philosophy from day one."
About the Industry Appreciation Awards program organizers:
The Horizon Council is a public-private board established in 1991 to advise the Lee County Board of Commissioners on economic development issues.
The Lee County Economic Development Office works to attract businesses and improve the business environment in Lee.